NCERT Class 11 English Book PDF, NCERT books are a common reference point for every student. Most students think it is crucial to read NCERT books, but they do not know why. Every student should have to read the NCERT English book. There are many famous authors in this category, and they write the best content which is easy to understand.
The students of class 11 need to read the NCERT English book because it enhances their knowledge regarding grammar and vocabulary. By reading this book, they can improve their understanding of grammar because it contains all the necessary rules and regulations of grammar, which a student requires to enhance their language skills.
NCERT Class 11 English Book PDF
NCERT is an autonomous body set up by the Ministry of Human Resource Development, Government of India. Since its inception in 1962, NCERT has been involved in developing national educational policy, curriculum development, and research.
It is responsible for designing courses, syllabus, and textbooks for school education in the country. NCERT offers students a comprehensive and diverse syllabus on English that includes grammar, comprehension, essay writing, and vocabulary.
The NCERT book for Class 11 brings together the best of our culture, values, traditions, and the latest in scientific knowledge. It covers various stories and poetries of several different-different and famous authors.
NCERT Class 11 English book contains several stories and poetry. Students can easily read these stories and learn the language better.
Note: To Get Book PDF, Handwritten Notes, Study Materials, And More updates, keep visiting www.cracksarkariexam.com. We will keep updating current daily affairs.
NCERT Class 11 English Book Book Details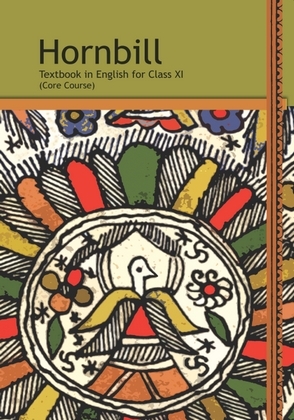 | | |
| --- | --- |
| Book Name: | NCERT Class 11 English Book |
| Author Name: | NCERT |
| Publisher: | National Council of Education Research and Training |
| Published Date | 01 January 2022 |
| Genre | Exam Related |
| Language: | English |
| Size: | 0.27 MB |
| Total Pages: | 116 Pages |
| Format: | PDF |
Topics of NCERT Class 11 English Book
READING SKILLS
The Portrait of a Lady by Khushwant Singh
A Photograph By Shirley Toulson
We're Not Afraid to Die if We Can All Be Together by Gordon Cook And Alan East
Discovering Tut: the Saga Continues by A.R. Williams
The Laburnum Top by Ted Hughes
The landscape of the Soul by Nathalie Trouveroy
The Voice of the Rain by Walt Whitman
The Ailing Planet: the Green Movement's Role by Nani Palkhivala
The Browning Version by Terence Rattigan
Childhood by Markus Natten
The Adventure by Jayant Narlikar
Silk Road by Nick Middleton
Father to Son by Elizabeth Jennings
WRITING SKILLS
Note-making 
Summarising 
Sub-titling 
Essay-writing 
Letter-writing 
Creative Writing
Benefits of NCERT Class 11 English Book
Once you make reading NCERT Class 11 English Books, you will enjoy reading books in your chosen career.
Reading NCERT Class 11 English Book is a critical language learning skill. It helps you improve all parts of the English language.
NCERT Class 11 English Book PDF Download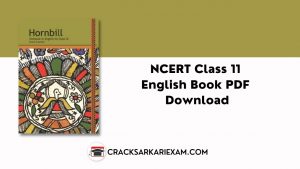 NCERT Class 11 English Book PDF
Conclusion
NCERT Class 11 English Book contains several stories and poetry. It is one of the best books to learn English. The book has been written so that it helps young students learn the basics of English grammar, vocabulary, comprehension, and other essential things.
NCERT Class 11 English Book PDF On Youtube