AutoCAD Commands List PDF Download, For any student learning AutoCAD, the Commands Of AutoCAD PDF is the best way to go about it. This is because the PDF provides a lot of step-by-step details that can help the students get a grip on the software before they move on to the advanced topics.
Similarly, for those students who are already familiar with the software, the PDF can help them learn the new commands and how to use them efficiently. By going through the PDF, they can also improve their understanding of the software and its capabilities.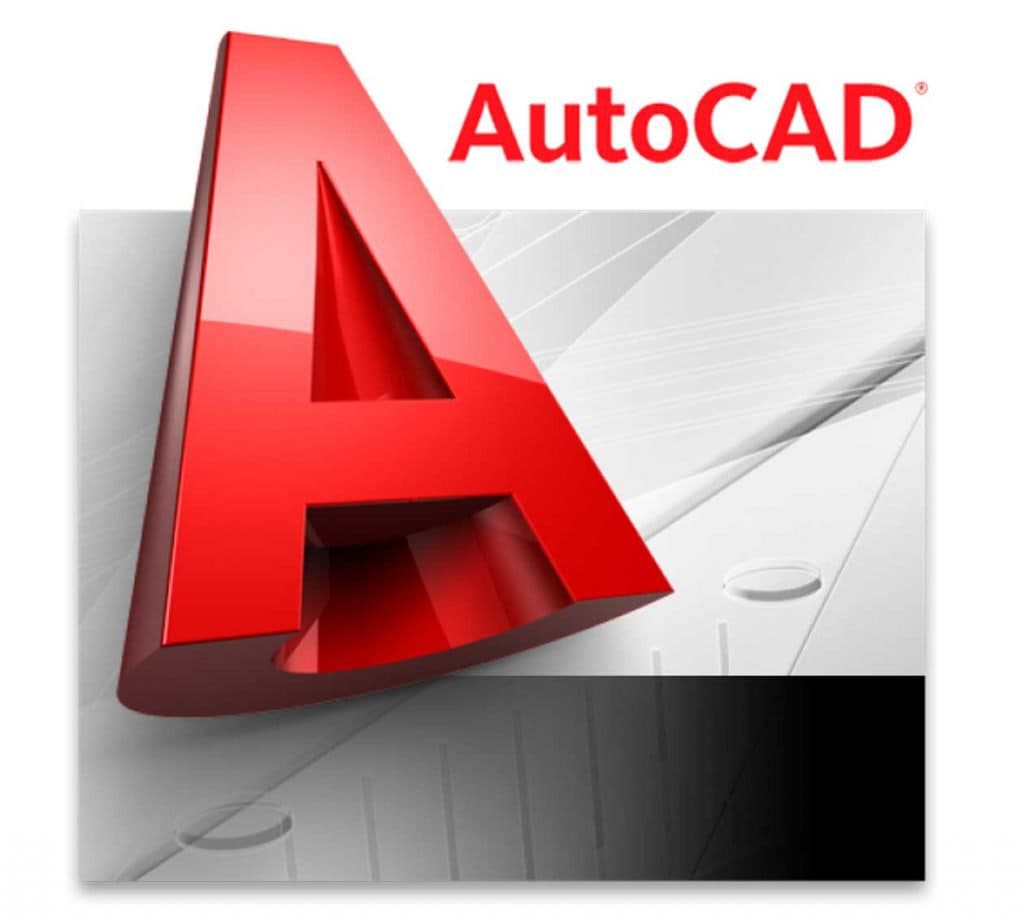 AutoCAD Commands List PDF
AutoCAD is a computer-aided design (CAD) software application for 2D and 3D design and drafting. AutoCAD is published by Autodesk and is one of the most widely used CAD programs in the world. The software is used by architects, engineers, and other professionals to create precise 2D and 3D drawings and models.
The commands of AutoCAD are an essential part of the software, as they are used to input instructions and create the various elements of a drawing or model. While there are hundreds of different commands in AutoCAD, there are a few that are used more frequently than others.
The Commands Of AutoCAD PDF contains all the commands of AutoCAD. This book is best for students who want to learn all the AutoCAD commands. The book starts with the basics and slowly builds up to more complex commands. By the end of the book, you will know all the AutoCAD commands and be able to use them fluently.
AutoCAD Commands List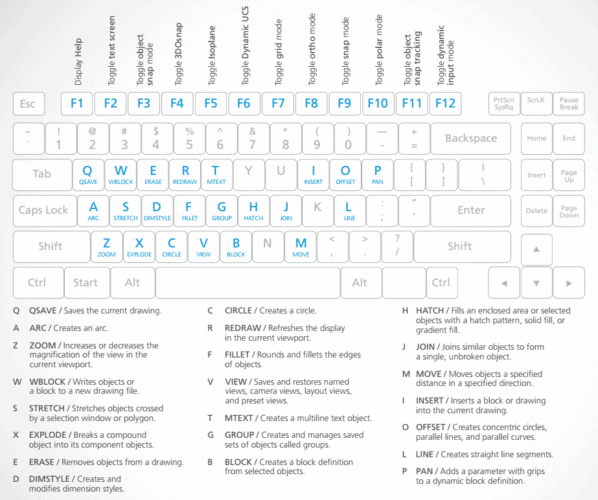 | # | Commands | Description |
| --- | --- | --- |
| 1 | AUDIT | Check and remove errors from your work |
| 2 | BEDIT/ BE | Open the block definition in the Block Editor |
| 3 | BCLOSE/ BC | Close the Block Editor |
| 4 | CLOSEALL | Close all of the open windows in AutoCAD |
| 5 | CLOSEALLOTHER | Close all open windows except for the one you are currently working on |
| 6 | CO/ COPY | Copy objects or text |
| 7 | COLOR/ COL | Set the colour for new objects |
| 8 | DI/ DISTANCE | Find the distance between two points in a drawing   |
| 9 | ERASE/E | Remove or erase objects from a drawing |
| 10 | ETRANSMIT/ ZIP | Create a Self-Extracting or Zipped file |
| 11 | I/ INSERT | Insert (existing block or drawing as a block) |
| 12 | LIST | Access the properties of the different objects within a drawing |
| 13 | MATLIB | Import or export materials from a library |
| 14 | MULTIPLE | Repeat any command without having to press Enter each time (Press the Esc key to cancel) |
| 15 | OOPS | Restore the last object you deleted |
| 16 | OP/ OPTIONS | Open the options window (which contains the settings for AutoCAD) |
| 17 | PASTECLIP | Paste copied objects from the clipboard into your work |
| 18 | PREVIEW | See how your work will be presented when printed |
| 19 | QSAVE | Autosave the file you're working on |
| 20 | RECOVERALL | Recover and repair a corrupted or damaged drawing |
| 21 | RO/ ROTATE | Rotate an object |
| 22 | SAVEALL | Save all of the open drawings in AutoCAD |
| 23 | SP/ SPELL | Perform a spell check on selected text |
| 24 | ST/ DDSTYLE | Open the text style window |
AutoCAD Commands List PDF Details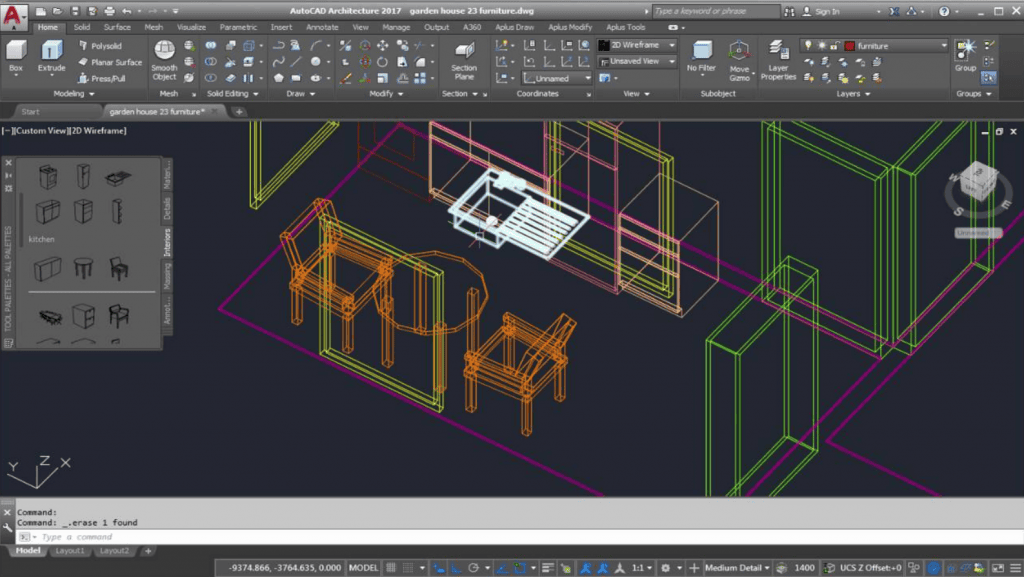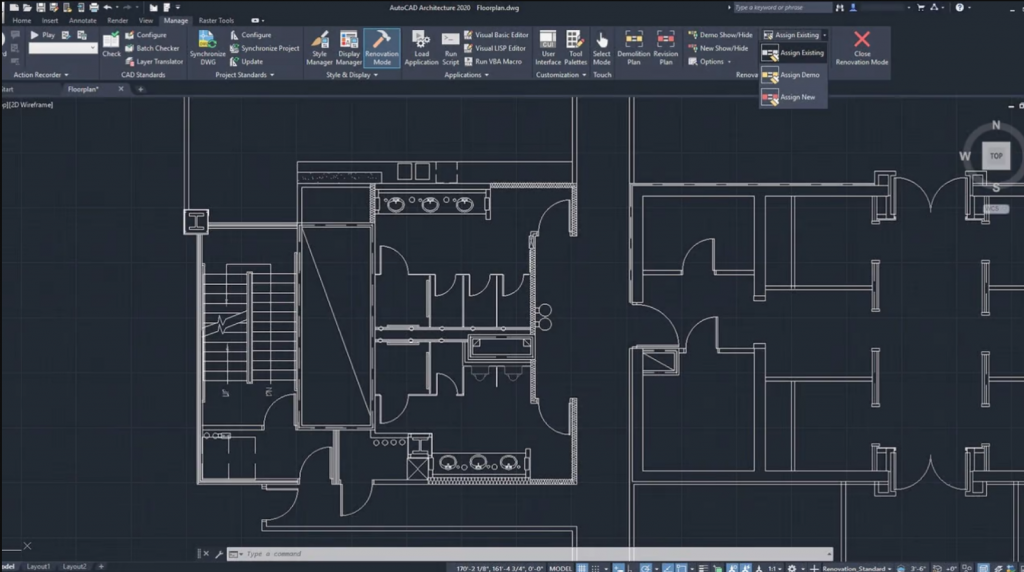 Book Name: Commands Of AutoCAD PDF
Author: Tutee PDF
Publisher: Crack Sarkari Exam
Credits: Internet
Genre: AutoCAD
Language: English
Total Page: 11 Pages
Size: 877 KB
Format: PDF
AutoCAD Commands List PDF Download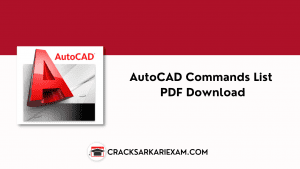 Conclusion
The Commands Of AutoCAD PDF is a great solution for all the commands of AutoCAD that students need to know in order to be successful in their studies. This PDF is a great resource for students who want to learn all of the different commands of AutoCAD so that they can be more efficient in their work.
Would you please Share This Post With The Needy Aspirants😁?
www.cracksarkariexam.com does not own this book, neither created nor scanned. We are just providing the links already available on the Internet. If any way it violates the law or has any issues, then kindly contact us. 
Thank You…
Commands Of AutoCAD PDF On Youtube